One of the outreach actions of the AIDPATH project is the preparation of a set of activities such as challenges, contests and surveys, to foster the development of a set of tools for digital pathology in an efficient and innovative way. These activities will cover all AIDPATH WPs: 1) Image quality assessment, 2) Advanced image analysis for whole slide images, 3) Evaluation and quantification of biomarkers and 4) Evaluation of the processing tools.
ESDIP: European Society of Digital and Integrative Pathology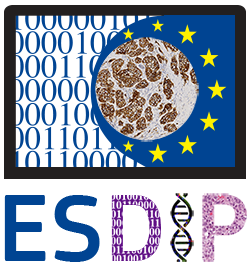 AIDPATH project has help to the consolidation of ESDIP (European Society of Digital and Integrative Pathology https://digitalpathologysociety.org/). Supporting the key role of Pathologist by Integrative Digital Pathology initiatives is the main objective of the academic European Society of Integrative Digital Pathology created. This initiative – open to medical, academia and industrial participation and contributions – is fostering the emergence of compliant protocols, standards, by accelerating the dissemination and the education around these concepts and technologies in Europe and beyond. More Information >>>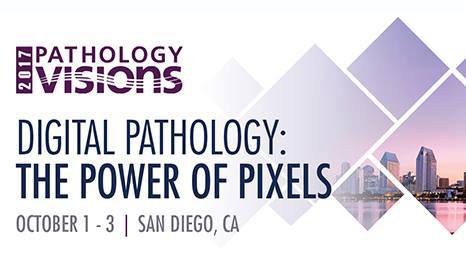 AIDPATH was collaborating in the organization of the interoperability showcase called "DICOM Digital Pathology Connectathon", that took place in San Diego, CA, in October, 2017. The digital slide viewer developed by VISILAB-UCLM under the AIDPATH consortium together with the DICOM file converter developed by SAS-SESCAM under the same project was successfully interoperable with several slide scanners and PACS systems from other manufacturers.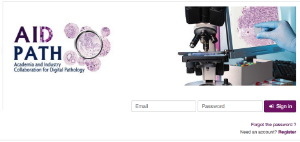 Towards the end of the project, the slides collected from partners about breast cancer, and used for various experiments, have been made available for public usage at the address https://mitel.dimi.uniud.it/aidpath-db/ . Slides include Hematoxiline-Eosine (HE), Estrogen Receptor (ER), Progesterone Receptor ( PR), Antigen KI-67 (Ki67) and Receptor tyrosine-protein kinase erbB-2, also known as CD340 (cluster differentiation 340), proto-oncogene Neu, ERBB2 (human), or frequently called HER2 (from human epidermal growth factor receptor 2) for breast cancer cases, accompanied by ground truth (diagnosis, positivity percentages). For some Ki67 cases, also annotations of hotspots are available in XML.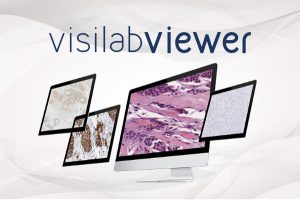 The aim of this survey is to evaluate image quality of a set of WSI digitalized with different scanners from slides prepared at 4 different Hospitals. All the slides were rotated and scanned by all the Hospitals. One open questions for the adoption of WSI into clinical applications is image quality. The main concerns is if WSI can replace conventional light microscopy to render diagnoses. Is the quality of digital image good enough? WSI quality should be analysed at different levels, such as focus, color, contrast, noise and distorted tissue artifacts. Another aspect to be analysed is the effect of display and monitors. All these issues are taking into account in this survey open to pathologists. The survey will be done at 4 stages. The 1st stage is already published and contains 50 images of breast Her2. The 2nd stage will be Ki67,  the 3rd stage will consider other biomarkers such as ER and PR and finally the 4th stage will be with HEO. Register >>>


The purpose of this challenge is to test a set of tools for automated scoring of HER2 in whole-slide images (WSI) of breast cancer histology slides. For this contest, a dataset of about 100 WSI for training are provided linked with the ground-truth data in HER2 score and a % score given by pathologists, and 30 WSI for testing. The contest is open to all research groups in this area and the results will be discussed at the Nottingham Pathology Conference 2016 (organized by The Pathological Society of Great Britain & Ireland) during the 5th AIDPATH Workshop. For further details and Register >>>